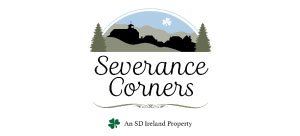 About Severance Corners
Severance Corners is a village located at the crossroads of US Rt 7 and Blakely Road in the heart of Colchester, VT. The town of Colchester has earned several awards from many publishers as being one of the 'Best Places to Live' in the US. It is consistently rated as an area with great jobs, strong economy, affordable homes, excellent schools, and that special something that makes it a great place to live. Colchester consists of miles of lakeshore and more Town and State parks than other surrounding towns. It also features a great mix of rural, open lands throughout. In Colchester, you can feel as if you're living in the country and still get to downtown Burlington in about 15 minutes. Shopping; including grocery, pharmacy and hardware stores are all within minutes. Schools, physicians, hospitals, colleges and an international airport are also nearby services. Colchester's many farm markets offer residents great local produce year round, along with lots of great berry picking in season.
Severance Corners is a mixed use development on 36 acres. The property offers condominiums, apartments, businesses, as well as a restaurant and pub. Great features within the community include sidewalks for safe year-round walking, a recreation path, and grassy open play spaces. Additionally, it is adjacent to the 80 acre Sunny Hollow Natural Area with trails for hiking, walking, running and biking. A gazebo on the 'village green' at its center creates a focal point for gatherings or a summer concert.
Severance Corners was developed in the year of 2008. Great care was taken in the design of homes within the community to create new and ideal living spaces. Homes feature flexible open floor plans, ample windows and natural light, in-unit laundry, and patios/balconies to enjoy the fresh Vermont air. Two, three and four story buildings built in a traditional New England style offer the convenience of elevators to upper floors, as well as community rooms and exercise rooms for resident use. Additionally, a community center will be coming soon for residents who rent within Severance Corners!
Residents love living at Severance Corners for its location, and the convenience of being so close to all that Vermont has to offer. It feels safe to live in a rural area, knowing all the convenience of services are as nearby as Lake Champlain and Vermont's largest city, Burlington. Views of the Green Mountains from the property remind residents just how close they are to the mountains and all they offer as well. It's a great place to live, work and play.